$16.95, 6 x 9", 72 pgs, perfect bound
ISBN 978-1-888553-90-1
Purchases for the trade are
handled by SPD.
In the mid-1920s, Mary Taylor Alger Smith followed her husband Lieutenant Commander Roy C. Smith, Jr. from Annapolis to Shanghai with their four children. Giraffes of Devotion excavates the transcript of her oral history given to the U.S. Naval Institute. Boxed in newspaper columns, fragments, repetitions, and silences, history and human lives are broken apart and pieced together through language. Framed within the domestic sphere of military service, facts and speech are misheard, whispered, indexed and reassembled to reveal the word made spirit. An erasure of a historical text filtered through family-lore, the new narrative creates a rebelliously voiced witness and investigator into the history of family, nation, and war.
Giraffes of Devotion by Sarah Mangold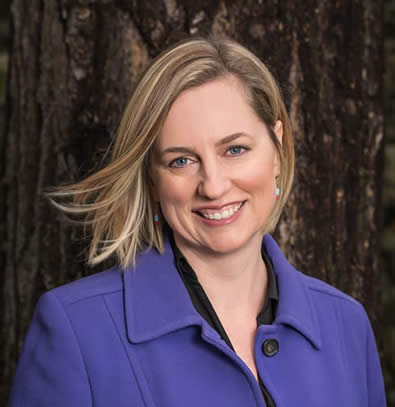 Sarah Mangold is the author of Electrical Theories of Femininity (Black Radish Books) and Household Mechanics (New Issues Press), selected by C. D. Wright for the New Issues Poetry Prize. The recipient of a 2013 National Endowment for the Arts Poetry Fellowship, she is also the recipient of residencies and fellowships from the Djerassi Resident Artists Program, the MacDowell Colony, Seattle Arts Commission, the Virginia Center for Creative Arts, and Willapa Bay AIR. From 2002-2009 she edited Bird Dog, a print journal of innovative writing and art. She received her BA in English Literature from the University of Oklahoma and MFA in Creative Writing from San Francisco State University. Originally from Oklahoma, she now lives and works in Seattle.
This is a rare and perhaps unique book. . . . The
work never nudges or blinks; we are simply within
this universe, and, it is, while we are reading the
book, the only reality that we have. Giraffes of
Devotion is a tour de force, and much, much
more——poetry in its most serious and moving
incarnation.—Edward Smallfield
Praise for Giraffes of Devotion
Sarah Mangold's Giraffes of Devotion engages "the methods of teaching history / by which I mean each day is a pearl to be prized." The pearls threaded by this long poem are pierced by history's needle, but they do not record it. History is the gap inside each vignette, the lump in the throat these beads adorn, the unspoken context of anti-foreign sentiment in China in the early twentieth century. Mangold strings together the lives of two generations of women who found themselves inadvertently positioned as occupiers abroad. Whether fact or memory, what has been prized from these sources is pried open with care, revealing pearls of great price.——Amaranth Borsuk
Sarah Mangold unfolds from her great-grandmother's letters the over century-long continuum of land takeover for military bases and expansion of the U.S. empire in the Asia Pacific Region. And what Mangold refolds, meticulously, through erasure and collage, is the language of militarism and its cultural norms. Edward Said says, "At some very basic level, imperialism means thinking about, settling on, controlling land that you do not possess. . ." Giraffes of Devotion offers it's own definition, not unlike Saids: "It seems to me there was always a ship in the background and somebody worrying about it."
——Don Mee Choi
Excerpts from Giraffes of Devotion

We're all chief—what do you call it
Chief engineers
no the south—listen to me
the pacific fleet
commander in chief
commander in chief pacific fleet
no not the pacific fleet
the asiatic fleet
the asiatic fleet
yes but as I said
---------
parents parents participation
parties parties physical fitness
picked powder monkey
predicts private professor
prohibition proximity public
schools RADM
--------
carriers are usually named
for famous men
ships of the old navy
or historic battles
destroyers for American heroes
and secretaries of the navy
cruisers for cities
submarines for fish
and other creatures of the sea
also for famous men
Readings & Events
May

21, 2016

Open Books, Seattle, 4-6pm

Book launch & signing with

Amaranth Borsuk
May

15, 2016

Inc, Seattle, 4-6pm

Reading with Danielle Vogel and Telena Lachele Queen

Downtown LA Hotel, Bar, 5:30pm

Book launch and reading with Kore Press poets
Friday, April 1,
Booksigning, booth #1635 AWP LA