Even now, I can't hear the organ intro
to Percy Sledge's sultry when a man
loves a woman without that afternoon
returning full force: it's on the radio—
you' re painting? plastering? the little bedroom
and I'm giant pregnant reading Middlemarch
for my PhD exams on the glassed-in porch—
and suddenly you crank up the volume
until the entire house begins to shake.
Don't tell me there's no such thing as happiness.
You racing down the stairs, ecstatic,
shouting listen to this! listen to this!
your whole heart audible, mine pumping fast.
We were young, infallible. It wouldn't last.
Copyright© Jacqueline Osherow. "Golden Oldie" appeared in Jacqueline Osherow's seventh collection of poems,
Ultimatum from Paradise (LSU Press, 2014).
Curator's Notes: Meg Day

I received permission to write about this poem months ago & even now, I can't manage to articulate what it is I feel when I read this swollen sonnet. Instead, I weep—whether from joy or from ache, I'm never quite sure. If listening to the radio was a part of one's youth, does it not then, too, sit tandem with some facet of one's education about love? Growing up queer didn't stop me from being consumed by love songs on the radio, but it did keep me from feeling as if I could locate myself within them. Still—can anyone help but feel the way one always feels when Percy Sledge comes over the airwaves? "Don't tell me there's no such thing as happiness." To read this poem is to be transposed with one's own memorized self. And yet—& yet. This poem—this poet—sits in the tender space where memory meets gravity & returns to us, candid & fierce: Osherow has made of me an honest heart, one that recognizes in that organ intro not that a man loves a woman, but that even great love succumbs.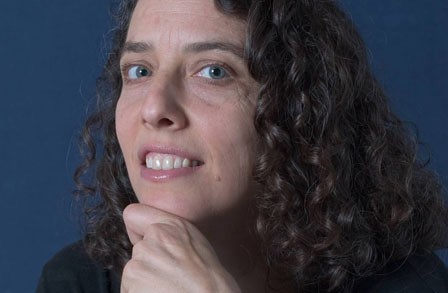 Jacqueline Osherow is Distinguished Professor of English and Creative Writing at the University of Utah and the author of six previous books of poems. She has won many honors for her work, including the Witter Bynner Prize from the American Academy and Institute of Arts and Letters and a fellowship from the John Simon Guggenheim Foundation.